Zucchini flowers in beer batter are an excellent aperitif to accompany a refreshing drink.
The delicate zucchini flowers, beautiful to look at and delicious to taste, can be used in different recipes. They are very versatile, excellent in risotto, with pasta, filled with ricotta and, if you like, as a delicious apertizer. The Cocoon beer batter, with the fruity flavor of mulberry, is a tasty variation of the traditional yeast batter. You can use any one of your favorite light beers. A simple and inviting dish, definitely worth trying when zucchini flowers are in season between spring and summer.
These beautiful vegetables are highly digestible, containing 90% water and have properties that help reduce water retention. They are also rich in vitamins A and C, vitamins of group B, and they also contain calcium, iron, phosphorus, potassium and magnesium.
FIORI DI ZUCCCA IN PASTELLA DI BIRRA (ZUCCHINI FLOWERS IN BEER BATTER)
Total preparation time: 40 minuti              Cooking time: 10 minuti                             Servings: 4-6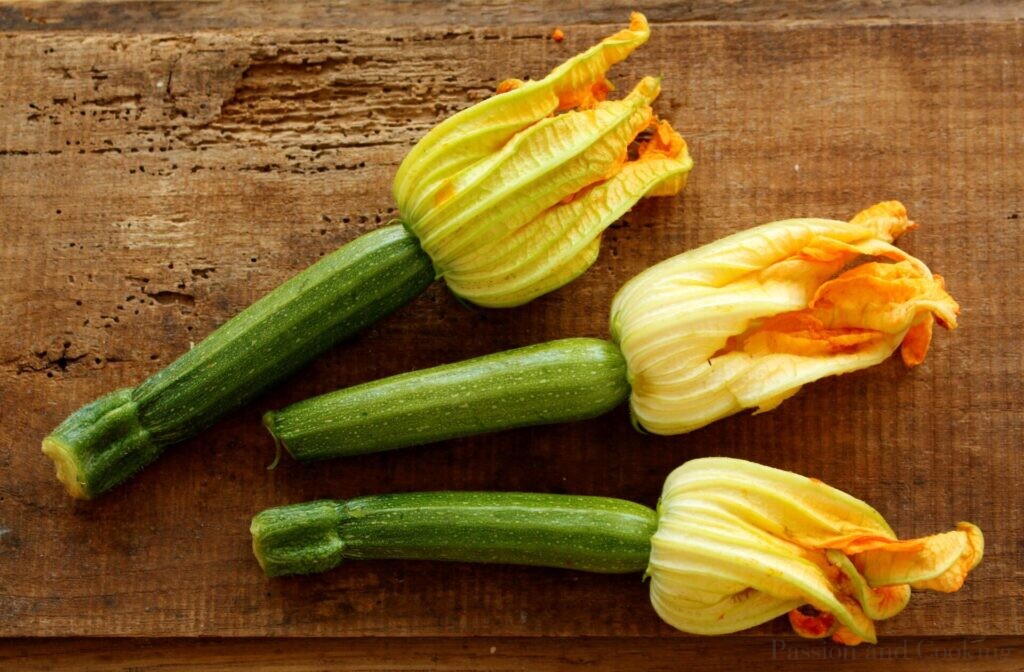 INGREDIENTS
12 zucchini with flowers
160 g (1 heaping cup) Italian flour 00 or all-purpose flour
210 ml (1 scarce cup) Cocoon beer, cold
1 teaspoon of sugar
Fine sea salt
Peanut oil for frying
DIRECTIONS
1. Prepare the batter. Sift the flour and sugar into a bowl. Add the beer and mix until you get a homogeneous batter. If too liquid, add 1-2 tablespoons of flour. Cover with plastic wrap and leave to rest at room temperature for about 30 minutes.
2. Prepare the flowers. Remove the zucchini, wash and gently dry the flowers with kitchen paper. Remove the pistils.
3. Dip the flowers in the batter and fry in plenty of hot peanut oil. Cook until golden. Remove with a slotted spoon and place the fried flowers on absorbent paper to drain excess grease. Sprinkle with fine salt and serve immediately. – Paola