This quick and easy recipe is a delicious starter. The combination of figs and pecorino toscano is one of those classics that is always enjoyable. The sweet taste of figs (very healthy too!) blends well with the distinct taste of pecorino cheese. If Parmigiano Reggiano is the king of the Italian cheeses, pecorino toscano is considered the prince.
I discovered the great variety of pecorino cheese years ago during my summer vacation in Pienza (Tuscany), a village well-known for its architecture and excellent cheese from sheep's milk. Pecorino can be found fresh, medium-aged and mature. It is aged in wine, ashes, straw or other materials, and it is sometimes flavored with hot peppers, black pepper or other things. Aged, or seasoned, pecorino is not necessarily better than fresh cheese, it simply changes its flavor and consistency over time. Aged pecorino is hard and sharp, while fresh pecorino is a soft, white cheese with a fairly mild taste. It is perfect for this recipe because it melts easily. I also love it baked on my bruschetta.
If you like eating healthy food, also check out my book Love is Eating. It's full of recipes like this one and you can order it it online directly from my blog. It's a great gift for anyone who loves the Italian culinary culture, and of course, I will very happy to sign your copy!
FICHI AL FORNO CON PECORINO E PINOLI (BAKED FIGS WITH PECORINO CHEESE AND PINE NUTS)
Preparation time: 12 minutes       Cooking time: 8-10 minutes            Servings: 4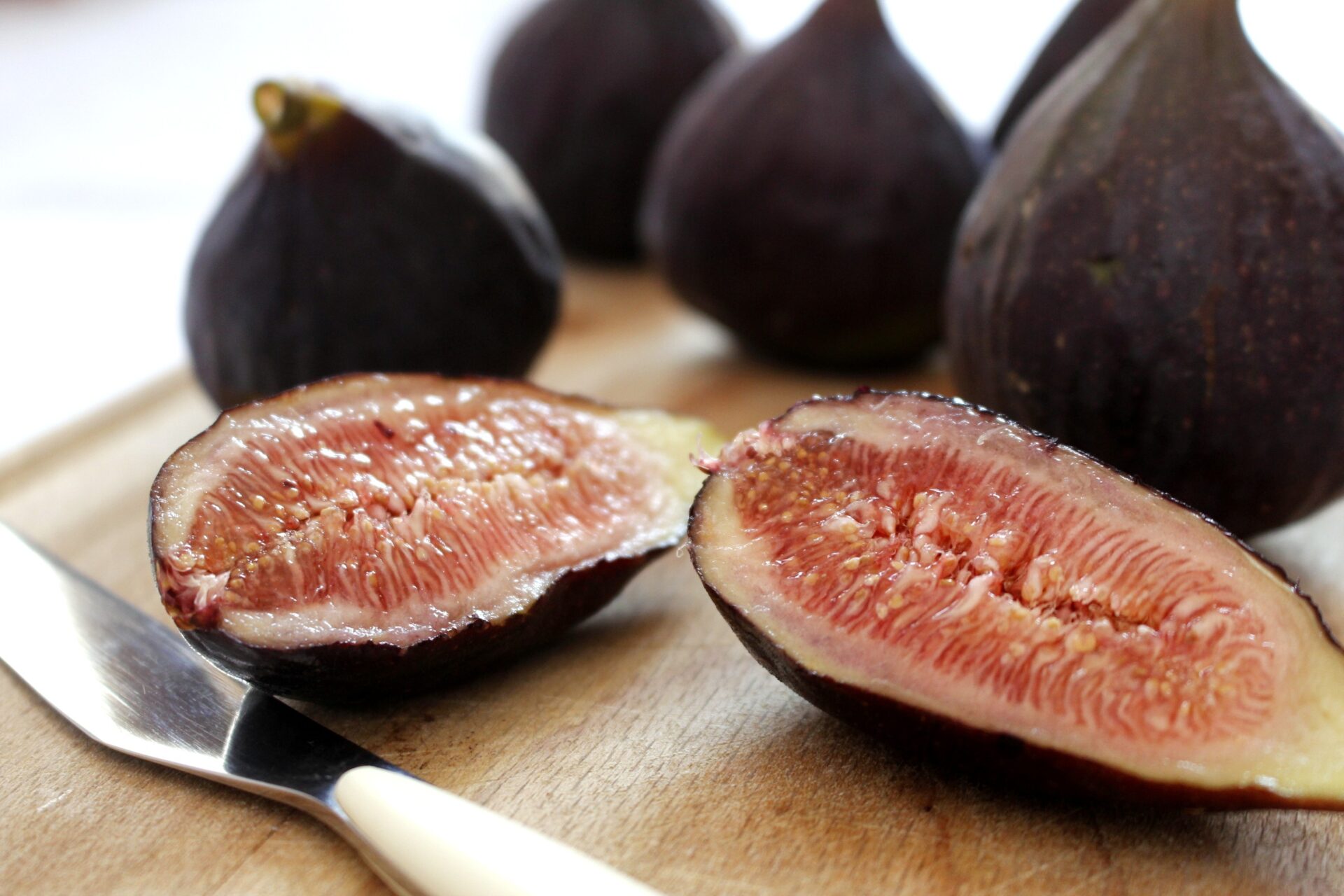 INGREDIENTS
8 ripe figs
160 g (6 oz) fresh Tuscan pecorino cheese, sliced 3 mm thick
4 tablespoons pine nuts
Honey for flavoring (optional)
DIRECTIONS
1. Preheat oven to 180 °C (375°F)
2. Wash figs under running water. Dry with paper towels
3. Cut figs in half vertically and place them on a baking sheet covered with parchment paper, making sure the cut side faces up and is horizontal, otherwise the cheese will run down during cooking. Cover with cheese and pine nuts
4 Bake for 8-10 min. Serve warm. If you like you can add a note of sweetness by drizzling them with honey before serving. – Paola