Lake Como has always been a popular retreat for aristocrats and the wealthy since Roman times, and offers many artistic and cultural gems. Famous people have or have had homes on the shores of Lake Como as it is widely regarded as one of the most beautiful lakes in Europe.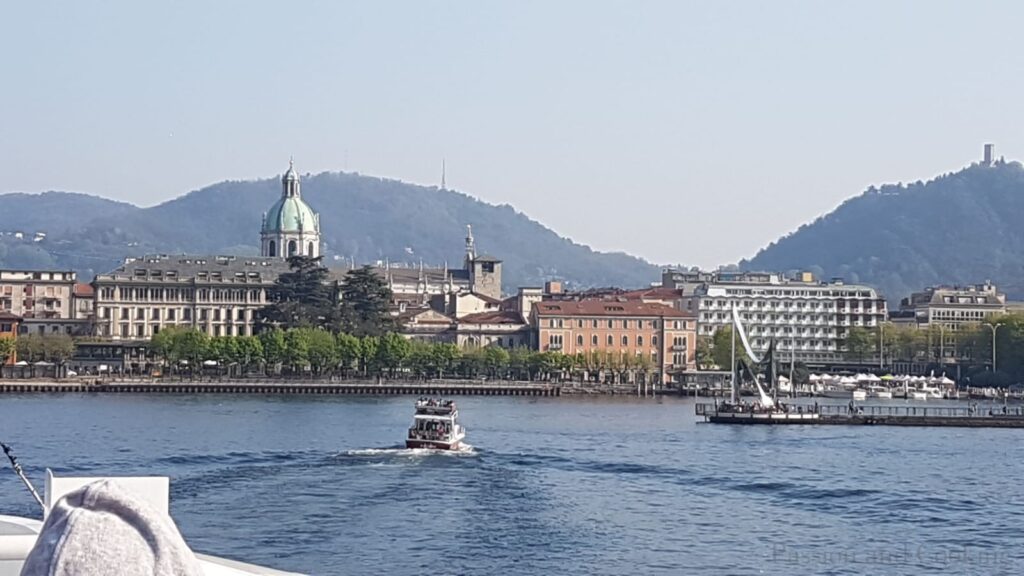 I have wondered many times what makes Lake Como so special and irresistible to foreigners? Mamma Mia! …The beauty of the picturesque settings is certainly owed to the charming villages along the shores, the beautiful villas, the snow-capped mountain backdrop and, last but not least the typical family restaurants where you can have tasty and local dishes, in just a few words – the Italian lifestyle.
Foreigners like to experience the Dolce Vita on the lake by enjoying simple things, that most of the times we take for granted, such a cappuccino, an aperitivo in the piazza or on a terrace overlooking the lake, a simple and rustic meal in a trattoria or just visiting the local food market, an explosion of colors and flavors.
Como has a big food market where local producers sell their own healthy, fresh and seasonal products. The market experience is a stimulating assault on the senses: the smell of herbs and spices, fresh seafood, fresh cheese – not to mention the dozens of rows of colorful produce!
Lake Como's cuisine is distinct and modest, it is precisely this simplicity and uniqueness is what fascinates tourists.
The lake flavor is predominant, but rustic mountain ingredients are not lacking, nor delights from the foothills. They represent the poor and genuine tradition that is represented by the polenta taragna, made with buckwheat flour, or polenta uncia: topped with butter, garlic and cheese, or tocc polenta, a unique and rich dish made with corn flour, butter and cheese. These dishes are particularly enjoyed in winter when richer meals are more desirable.
During warmer seasons the lake fish is the king of the dishes such as the – "missultin" – shad salted and sun-dried, or baked lavarello and perch fillet served (picture from my book Love is Eating) with risotto. This is one the most appreciated dishes for its delicate flavor and being easily reproducible at home.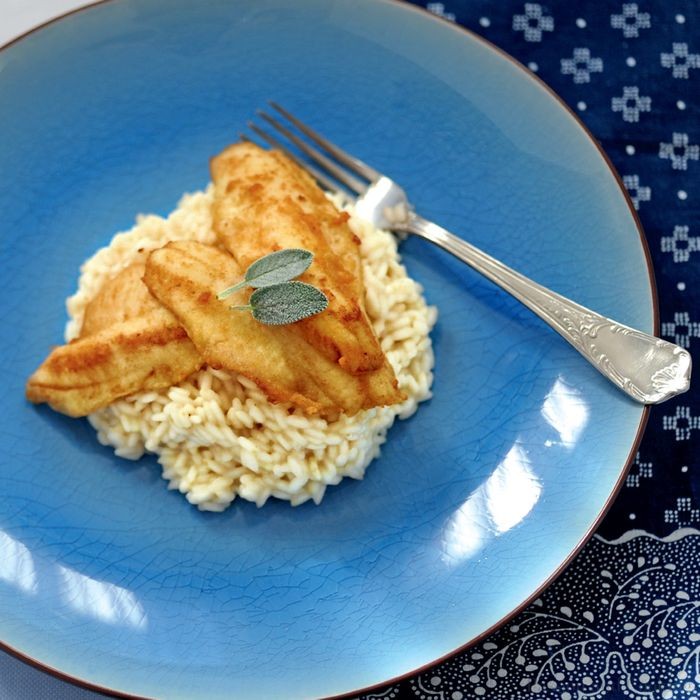 Among the desserts rustic miascia (soon the recipe) is certainly the most enjoyed cake because it is simple and deliciously healthy. This type of bread pudding is made with whole grain bread and is packed with a lot of fruits and nuts such as apples, pears, raisins and pine nuts.

Accompanied by a scoop of vanilla ice cream and paired with a fortified wine, it can also be transformed into an irresistible dessert. – Paola