My beloved readers and friends I am pleased to inform you that my blog has been selected by FeedSpot panelist as one of the Top 50 Italian Food Blogs on the web.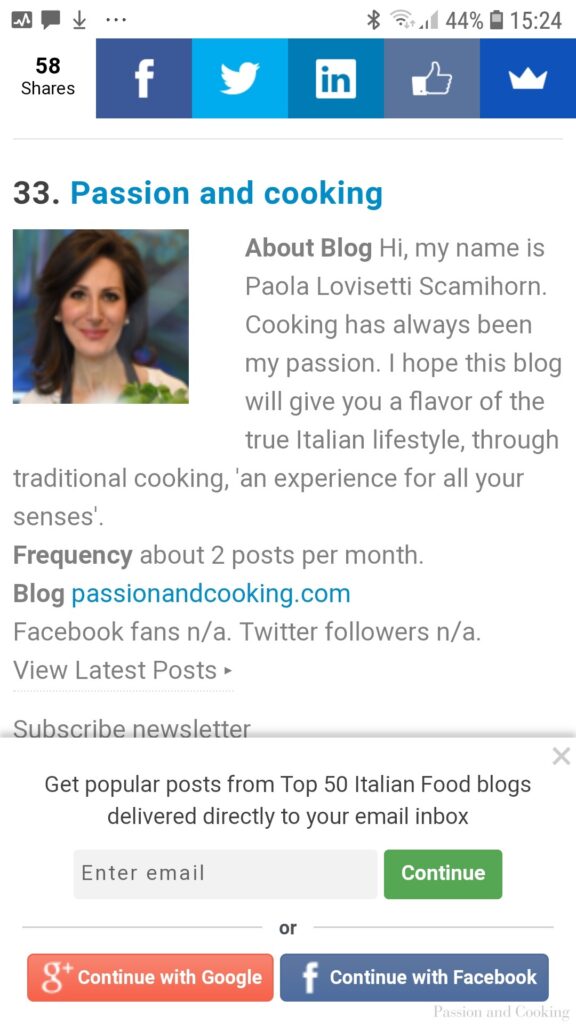 I hope this my site will give you a flavor of the true and healthy Italian lifestyle, through traditional cooking, "an experience for all your senses".
Italian food is simple, tasty and zesty. You can whip up a mouth-watering meal with only a few ingredients, in no time, putting a delectable dinner on the table with a minimum of stress and maximum of taste. My recipes are incredibly accessible – and delicious – perfect to share with your family and friends.
I selected these recipes with passion, trying to include many regional, healthy – as well as my family's – culinary traditions.
I really appreciate your help without you I will not be here now. Thank you so much for all your support. GRAZIE! – Paola