Apple crisp is a delicious dessert typical of the American cuisine!
It is prepared with base of cinnamon-scented apple pieces, covered with a crumble, or "crunchy crumbs" made with a crumbled dough of flour, butter and sugar, and baked in the oven! A simple and quick dessert with indescribable taste!
It was born during the Second World War, when food was scarce and people couldn't afford the classic Apple pie full of many ingredients! But the crumble recipe turned out to be so good that immediately became a dessert to be prepared not only with apples, but with all types of fruits: cherries, strawberries, apricots and even a savory version!
This recipe is one of Kara's favorite desserts. She thought me all the secrets to make the perfect one during her interview for Lake Como Tourism magazine, pag. 51-58.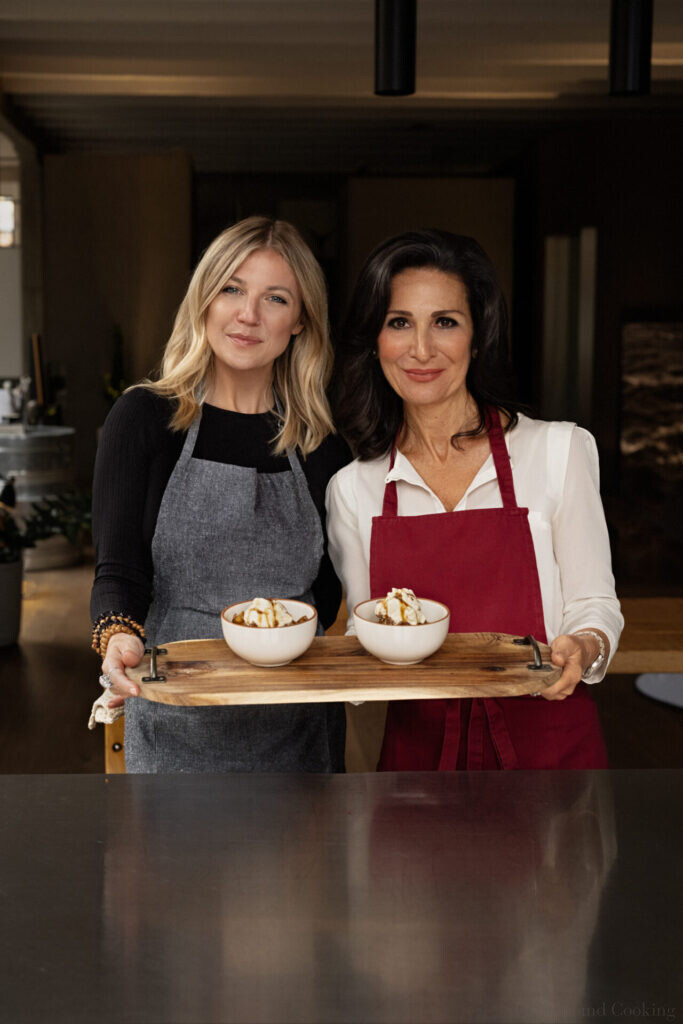 CRUMBLE DI MELE (APPLE CRISP)
Total preparation time: 50 minutes        Baking time: 30-35 minutes              Servings: 4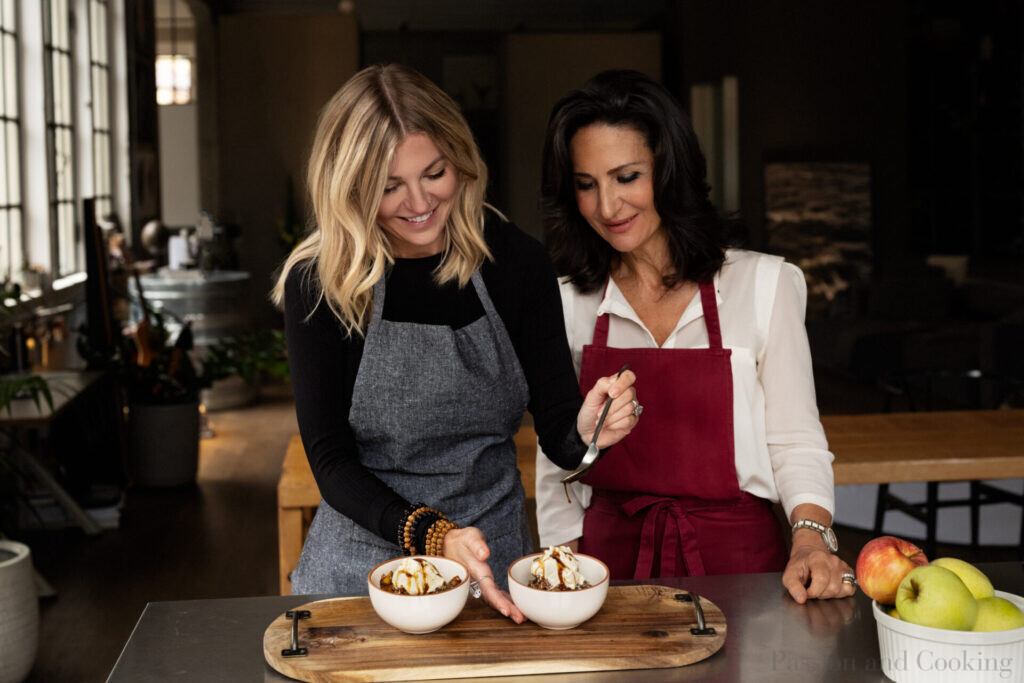 INGREDIENTS
Filling
4 medium apples (I use a combination of Granny Smith + Red Delicious), peeled and chopped into small cubes
50 g (¼ cup) packed brown sugar
16 g (1 tablespoon) all-purpose flour
1/2 teaspoon pure vanilla extract
1/2 teaspoon ground cinnamon
1/4 teaspoon ground nutmeg
A pinch of salt
Topping
45 g (½ cup) oats
16 g (1 tablespoon) all-purpose flour
56 g (2 oz) cold unsalted butter
100 g (½ cup) packed brown sugar
1/2 tea spoon cinnamon
DIRECTIONS
1. Preheat the oven to 180°C and grease a 20x20cm (8x8inch) baking dish
2. Mix all the filling ingredients and spread into the greased baking dish
3. Prepare the topping, mixing together the flour, brown sugar, and cinnamon. Set aside. Cut very cold butter into small cubes and mash into the brown sugar mixture until crumbly. Stir in the oats
4. Generously sprinkle the topping over the apple filling
5. Bake for 30-35 minutes until the filling is bubbling and the topping is crispy and golden brown. Cool for 5 minutes
6. Add a scoop of vanilla gelato and drizzle the residual filling juices over the top. – Paola