Christmas is for me is one of the most beloved holidays of the year: let's think about the tradition of being with the family, the conviviality of a pleasant and festive table, the joy of children, the colors, scents and flavors of this special Holiday.
Don't panic! it is important to have a method to the madness… I learned to overcome my Christmas preparation anxiety by writing out a program of all the things I plan to do. First of all, I write a list, two or three weeks in advance, of the guests I want to invite and what to cook, so I have plenty of time, no rushing around at the last minute. If you start some weeks in advance, there is time to buy the ingredients, decorate the house, and think about how to set table that, on this day, is the star of the show. Your Christmas table will be at the center of attention, so you have to make it unique and unforgettable. Use the colors of the season: this year the trend is red, gold and white.

At Christmas we are allowed to indulge, to give into food temptations, but always in moderation, remembering that quality and quantity make the difference. Homemade food is definitely the best choice, because not only is it made with love and passion, but it is also healthier for you.
My menu this year is simple, traditional (at least for me) and definitely impressive. Here are some ideas to plan your Christmas dinner, and turn this day into something truly special.
Aperitivo
When my guests arrive, just to set the mood, I will serve an appetizer with a glass or flute of bubbles (Italian Prosecco, of course) accompanied by canapés made of whole grain bread with smoked salmon, blini with caviar and brie in puff pastry with hazelnut and spelt crackers

At the table
Primo
Once seated at the table, we will start with champagne risotto, a sophisticated and delicious dish. The simple risotto taste is enriched by the aroma of champagne, which gives a touch of elegance, perfect for this day!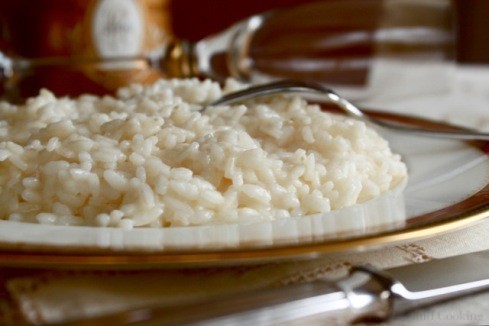 Intermezzo
In an important meal such as at Christmas, sorbet is a must as an interlude. Lemon sorbet and basil (from my book) is very refreshing. I also love it as a dessert, it is digestive and light, and I don't feel guilty about eating it. You can also prepare it two or three days in advance and store it in the freezer. Remove it 30 minutes before serving.
Secondo
As a second I serve stuffed guinea fowl (from my book) , a classic recipe of my mother. In fact, this dish is part of the Christmas tradition in my family. Christmas is also a memory of flavors, linked to our childhood. The filling consists of stale bread soaked in milk, squeezed to wring out the liquid and then mixed with apples, bacon, raisins, chestnuts and various spices. I love this mix of flavors, with a sweet taste that perfectly blends with the taste of the meat. Baked potatoes and a salad of lettuce, walnuts, pears and pomegranate will accompany it.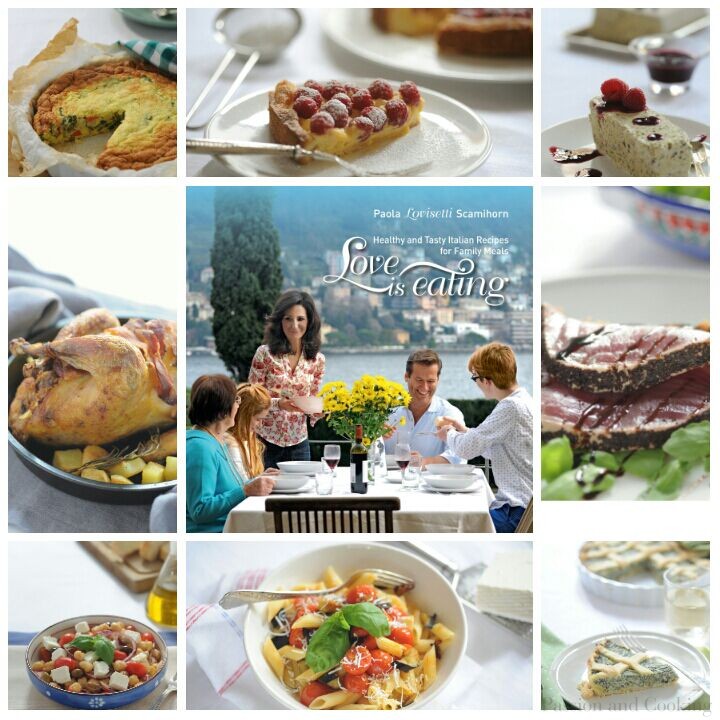 And "last but not least" – Dulcis in fundo
Panettone will be our sweet par exellance, my favorite. I am very traditional and I like the classic panettone, but I will enrich it with fresh mascarpone cream flavored wit mandarinetto or limoncello liqueur. As an alternative to Panettone, you can serve Pandoro.


On my table (even on Christmas Day) fresh seasonal fruits and Middle Eastern dates are present.
On the coffee tray there will marron glace, pralines with dark chocolate and meringues.
Enjoy!
Merry Christmas – Buon Natale
Paola